Rec Kick Off – August 16, 2023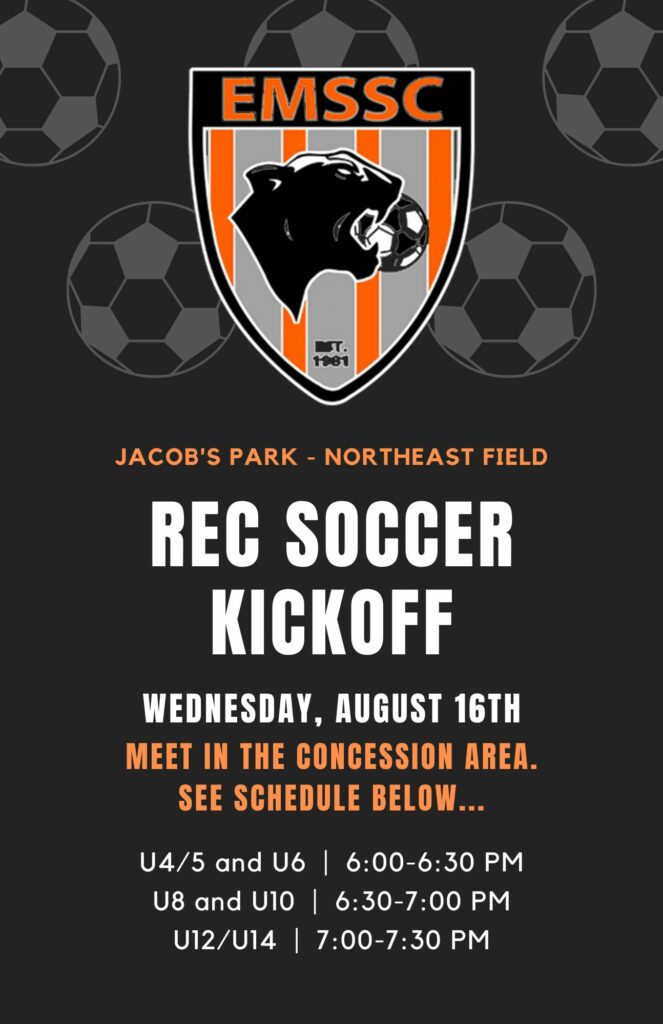 What: Rec Kick Off
When: August 16, 2023
Where: Jacob's Park (find your team color and age group)
6:00 – U4/5 & U6
6:30 – U8 & U10
7:00 – U14
Find out a little more about EMSSC!
Have the opportunity to ask questions!
Meet your coach and team!
Coaches pick up your soccer bags and equipment needed for practice!
Do you have cleats that your player has grown out of? Do you need some cleats?
We have a "Take a Pair, Give a Pair" table set up for anyone who is interested in donating gently used cleats or taking a pair!